Early Adopter Information
This page contains up-to-date information, updates, and links for your Anyma Phi.
Status
We're currently in the early adopter phase.
Early adopters are receiving their Anyma Phi with a preliminary software version and a reduced patch bank.
In addition to progressively refining these aspects and manufacturing the remaining units of the first batch, we are also refining the firmware, factory patch bank, and documentation, and creating video tutorials.
Documentation
We are currently writing the user manual and producing video tutorials and other documentation material.
Updates/Editor
The update package contains the update file to transfer to your Anyma Phi, the current version of the manual, a readme.txt file with instructions, as well as the current version of the PC/Mac editor for your operating system.
If you don't use macOS (10.9+) or Windows (7+), you can still update your Anyma Phi from any computer or tablet using any of the above packages, but you won't be able to use the editor.
Download the following bank and import it into your Anyma Phi using the PC/Mac editor to reset all its contents to the factory bank :
Factory patch bank Individual patches
Previous updates and other useful files are listed here.
Getting help
Forum
We've created an Early Adopter lounge in our forum to offer our super-early adopters a common discussion area where we can all chat about our different uses of the Anyma Phi, as well as current advancements, together with the Aodyo team.
If you haven't done it yet, you can create an account in the forum and ask us for access to the Early Adopter lounge at supportfoo@aodyo.com or by directly messaging @Support_AODYO in the forum.
Customer support
If your Anyma Phi doesn't seem to work correctly, you seem to experience bugs, or you've seen something that could be improved in the Anyma Phi or in our documentation, don't hesitate to contact us directly by mail at supportfoo@aodyo.com.
Thank you again for your incredible support!
Musically,
The Aodyo Instruments team,
Laurent, Ludovic, Jonathan, Romain, Matthias, María, and Maxence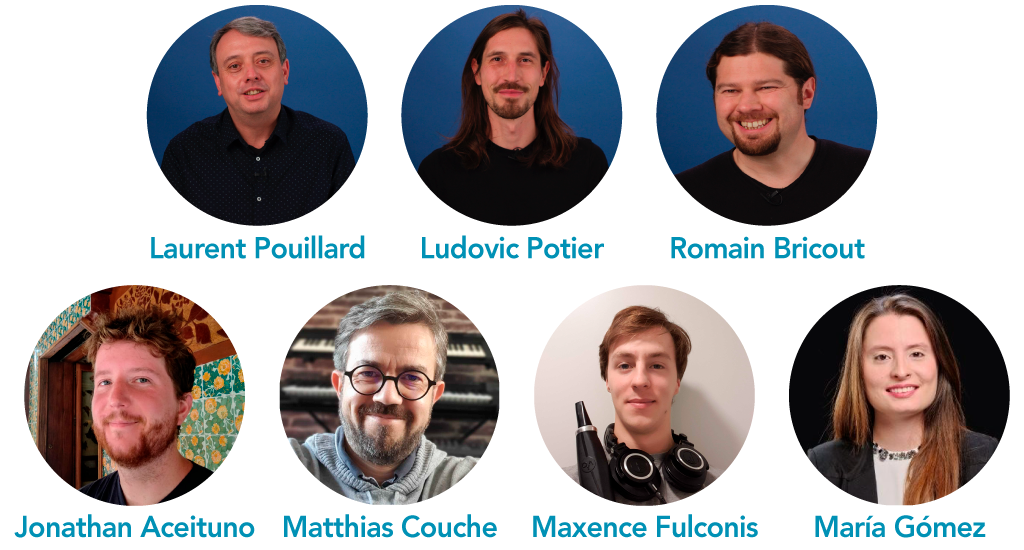 ---