General Information
This page contains up-to-date information, updates, and links for your Anyma Phi.
Status
The Anyma Phi is now feature complete and in production.
You can buy it on our website, or through our resellers.
Documentation
The user manual contains everything you need to master your Anyma Phi.
In the upcoming months, we would like to focus on creating video and text tutorials, as well as demos and new patches.
Updates/Editor
The update package contains the update file to transfer to your Anyma Phi, the current version of the manual, a readme.txt file with instructions, as well as the current version of the PC/Mac editor for your operating system.
If you don't use macOS (10.9+), Windows (7+) or Linux, you can still update your Anyma Phi from any computer or tablet using any of the above packages, but you won't be able to use the editor.
Download the following bank and import it into your Anyma Phi using the PC/Mac editor to reset all its contents to the factory bank :
Factory patch bank Individual patches
Previous updates and other useful files are listed here.
Getting help
Forum
Our forum is the main place to go. We all chat about our different uses of the Anyma Phi, as well as current advancements, together with the Aodyo team.
Customer support
If your Anyma Phi doesn't seem to work correctly, you seem to experience bugs, or you've seen something that could be improved in the Anyma Phi or in our documentation, don't hesitate to contact us directly by mail at supportfoo@aodyo.com.
Special thanks to our early adopters, as well as all our beta testers, for their incredible support!
Musically,
The Aodyo Instruments team,
Laurent, Ludovic, Jonathan, Romain, Matthias, María, and Maxence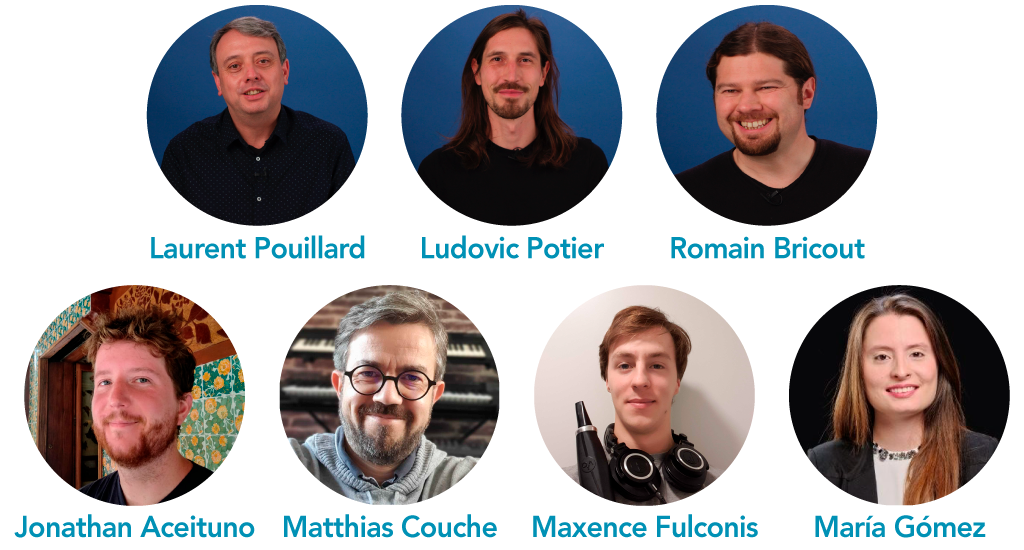 ---